July 31 - August 3: Cub Scout Day Camp $105

Pacific Harbors Council offers Day Camps for all Cub Scouts from Tiger to Webleos II. The camps are fun filled learning with a theme Passport to Adventure!

Cub day camp will be held at the LDS Stake Center in Gig Harbor, on Peacock Hill. Scouts will arrive each day with a lunch and a day pack of essential items, and they will participate in a variety of games and activities aimed at having fun as well as exploring the ideals of the Scout Oath.

TRAVEL THE WORLD WITHOUT LEAVING CAMP! DISCOVER EXCITING THINGS ABOUT DIFFERENT PLACES AND CULTURES, TRY NEW FOODS, AND LEARN MORE ABOUT THE WORLD SCOUTING MOVEMENT!

COST:
May 16th-One Week before the start of each Camp: $105
Late Price (Within One Week of the start of each Camp): $160

T-shirts for Cub Scouts and Junior Program Participants are included in the cost of camp until June 1st, 2018. If registering after June 1st, 2018, a limited supply of t-shirts can be purchased at camp for $10 each. Volunteers will receive a free t-shirt if they volunteer for 3 or 4 days of camp.

Cub Scout Registration: http://phc.kintera.org/PSDayCampB2018
Volunteer & Junior Registration: http://phc.kintera.org/PSDayCampB2018VOL

More info on the PacificHarbors.org website.
Pack 27
Boy Scouts of America
Fox Island, WA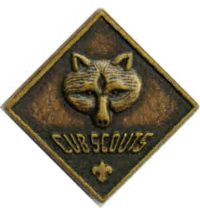 Site Created on November 29, 2011
by Dragonwyck Web Design LLC