Annual Klondike Derby to be held at Camp Thunderbird, near Olympia, WA will take place on January 27, 2018.

Webelos Cubs are welcome to come down and spend the day on Saturday.

Troop 27 attended the 2008 Klondike derby at Camp Delezenne, as the first ever camping trip for the newly formed Troop, and we attended it every year since, until 2014.

Compete in patrol competitions in winter conditions.

Don't miss out, lots of fun activities, including:
Pioneering - Orienteering - First Aid - Knot Gauntlet
Rope Making - Patrol Cooking - Dutch Oven
Just-Do-It Stations - Figure-It-Out Stations, Plus LOTS of other stations.

Webelos Saturday Only: $10 we bring and cook our own food.
Pack 27
Boy Scouts of America
Fox Island, WA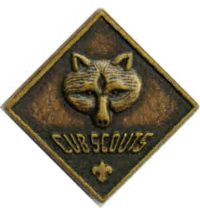 Site Created on November 29, 2011
by Dragonwyck Web Design LLC