Pack 27 T-shirts, with Mt. Rainier on the front, and Mt. Hood, as viewed from the slopes of Mt. St. Helens on the back.

T-shirts are heavy weight performance fabric (not cotton), and sizes run snug, so order one size larger than your normal size if you don't want a skin tight fit.

Choose size option using dropdown menu at right. Be sure to include person's name for each shirt you order.

Sizes:
YOUTH: S,M,L
ADULT: S,M,L, XL,2XL,*3XL, *4XL
*Tall & Large sizes $5 extra.
3XLT and 4XLT sizes $10 extra.

You may add multiple shirts to your shopping cart by changing the participant name and shirt size, and adding the additional item to your cart.

$5.00 tax and shipping per shirt is added to the total upon checkout.

Deadline to purchase is December 31st.
Pack 27
Boy Scouts of America
Fox Island, WA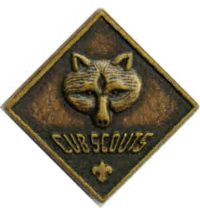 Site Created on November 29, 2011
by Dragonwyck Web Design LLC