Sleep among the sharks!
Date to be determined
Enjoy an evening of adventure at Point Defiance Zoo & Aquarium! Explore the secret world of the Zoo after dark, dive into hands-on activities, and learn more about your favorite Zoo animals.
The zoo requires a ratio of 1 adult for every 5 children, so an adequate number of adults are required to sign up.
The minimum number is 12 participants and maximum is 40.
Schedule:
Drop-Off and Pick-Up Location:
Zoo Staff will meet you at 7:00 PM at the gate in the staff parking lot (near the elephant barn and carousel) on the scheduled night.
Friday Evening
• Arrive 7pm
• Welcome to Baja Bay!
• Experience the Tidal Touch Zone
• Explore the Pacific Seas Aquarium
• Outdoor night tour of Rocky Shores and Arctic Tundra
• Marine Lab
• Prepare for bed. Lights out 11pm Saturday morning
• Wake up 6:30am, pack up gear
• Breakfast in the Plaza Cafe
• Visit the South Pacific Aquarium
• Visit the Asian Forest Sanctuary
• See an animal get a special treat
• Depart 9:30am
Check-In Process:
Group or family leaders are responsible for collecting PDZA Program Participant forms for each child attending the program.
Please bring the completed participant forms with you to the program. It is vital that we have up-to-date contact, medical, and allergy information for each child whether or not their parent/guardian is present at the Zoo Snooze.
Download the required Point Defiance Zoo Participant Forms:
Participant Form for Children
Participant Form for Adults
Items not allowed on zoo grounds: Glass containers, glow sticks, piñatas, or balloons. These items are not allowed for the safety of our animals. If you bring any of these items we will ask you to leave them in your car.
Allergies: All Zoo Snoozes are completely NUT-FREE. Please do not bring or send your child with snacks that contain peanut or tree nut ingredients.
Sleeping Location:
You will be sleeping in the South Pacific Aquarium in front of the Outer Reef shark exhibit. For the health and safety of the animals, the building temperature is kept at about 70-75°F and some lights are kept on throughout the night. At least one staff member will sleep in the aquarium in a location identified to group/family leaders for emergency purposes.
No group or family patron will exit the aquarium during sleeping hours unless directed to do so by PDZA staff.
Snacks and Breakfast:
PDZA will provide one light snack in the evening and a continental breakfast in the morning for your group during your Zoo Snooze Overnight. Please notify staff of any food allergies and/or restrictions on your child's participation form.
Check-Out Process:
Overnight programs end at 9:30 AM the day after arrival. Group or Family leaders are responsible for ensuring that children are picked up by authorized adults.
Items to Bring:
• Appropriate clothing for weather and being outdoors. We will be walking around the zoo outside at night and in the morning, rain or shine. We highly recommend checking the weather forecast and planning accordingly.
• Comfortable walking shoes- see above
• Sleeping bag
• Pillow
• Sleeping pad- please note that the floors are carpeted concrete. Cots are allowed. Small blow up mattresses are allowed; please bring your own pump, outlets are available.
• Flashlight
• Toiletries- toothbrush, toothpaste, hairbrush, etc.
• Necessary personal medications
• Pajamas or sleepwear
• Change of clothes for the next day
• Small duffle bag or backpack- you will have to carry your own items to/from the sleeping area
Optional items:
• Camera. There will be many photo opportunities, so cameras are welcome. Please leave all other valuables at home.
• Reusable water bottle- drinking fountains are available near the restrooms, which are downstairs from the sleeping area.
• Ear plugs or headphones and music player
• Snacks or activities- for after the evening program
Pack 27
Boy Scouts of America
Fox Island, WA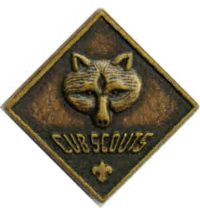 Site Created on November 29, 2011
by Dragonwyck Web Design LLC