Cub Scout Family Event!
Saturday at 9:00 a.m. to Sunday at 10:30 a.m.

Cub Scouts and their siblings, 3 years and older, are invited to Camp Thunderbird for a fun filled weekend with Mom and Dad. This event begins on Saturday morning and ends before lunch on Sunday. Activities will include climbing, crafts, shooting sports (1st graders and older), campfire, and other fun games.

Tent Camping or self-contained RV camping only.

Come with weather appropriate clothing and gear, your Scout uniform, and be prepared for a great time!

Please be sure to review the details on family camps, as sleeping arrangements have changed.
Pack 27
Boy Scouts of America
Fox Island, WA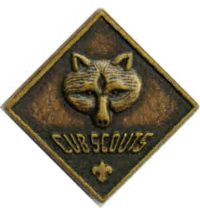 Site Created on November 29, 2011
by Dragonwyck Web Design LLC